1974 Kenner Fun Catalog: Snoopy Toothbrush and Pencil Sharpener
We've seen the Snoopy Pencil Sharpener advertisement before (posted here), but as we continue exploring the 1974 Kenner "Fun Catalog" (cover posted here) it just wouldn't be right to skip any pages, even those we may have seen before.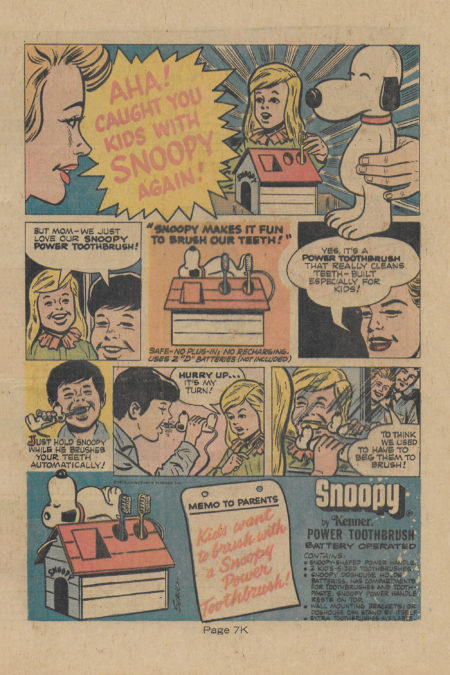 Fortunately, the Snoopy Pencil Sharpener wasn't alone in the catalog. Kenner also offered up the Snoopy Toothbrush, making this one of the strangest pairs of "toys" I've seen offered for sale. Kenner really thought that kids would be excited by a pencil sharpener and a toothbrush? Actually, for as many years as these appear to have been offered for sale it looks like Kenner's marketing team knew exactly what they were doing.