3A Microman (Micronauts) 6-Inch Action Figures Revealed
Announced long ago (2009? 2010? I can't remember), 3A has finally revealed their upcoming 6-inch Microman action figures: reveal at worldofthreea.com. Hasbro may have announced the return of Micronauts toys almost five years ago (2009 post), but it looks like 3A may beat them to market.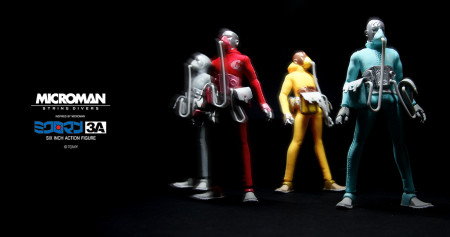 It's going to be fun watching all of the reviews and comparison posts showing these new toys next to older Micronauts action figures (Amazon.com search*), but what first strikes me is that these are far less like the classic Micronauts toys than I was expecting we would see. If anything, these feel more like standard 3A action figures designed as homages to Micronauts than they do actual Micronauts toys.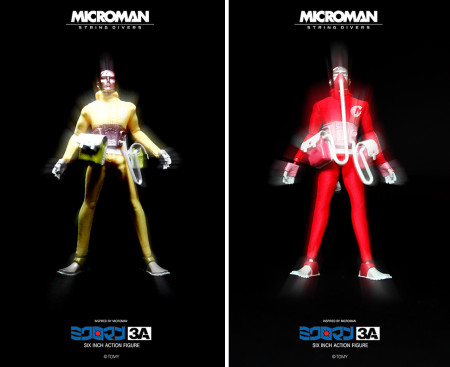 I'm sure seriously dedicated fans of the Microman and Micronauts action figures will have a lot more to say about the reveal than I do. Personally, I think they look kinda fun . . . but I worry that the only way the toys would really look incredible on a shelf is as an entire group. Kinda like that first pic, above, in this post.
Related articles