50th Anniversary G.I. Joe Action Figures now at BBTS
Check out the BBTS 50th Anniversary selection to see what's available for your G.I. Joe collections. I know fans are disappointed that Hasbro is doing so very little for the 50th anniversary of the brand, but with the decision made and toys made the best everyone can do now is just buy the toys you like and hope for the best in the future.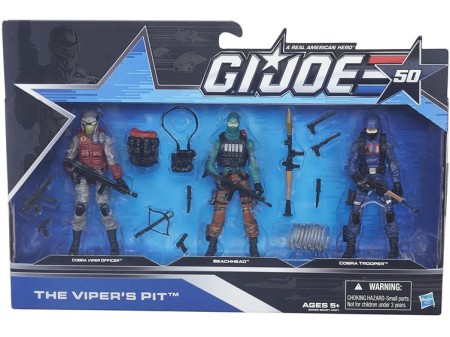 I see five different sets of figures in stock now at Big Bad Toy Store, so even if you missed out on pre-orders there are options. And don't forget that ToysRUs will also be getting these, so with any luck those vehicle packs will be in stores soon.
And maybe Hasbro will come back in a few years for the 35th anniversary of the Real American Hero line and wow us all with something amazing and new.
Related articles