Affiliate Link – Batman Unlimited Action Figures Wave 1 Case
The newest wave of Mattel Batman action figures, Batman Unlimited Action Figures Wave 1 Case*, is up for pre-order now at Entertainment Earth for everyone who needs a collection and extras. Me? Well, I honestly only need that Kenner Super Powers-inspired Penguin action figure (see the Halls of Justice). The new Penguin is a little too lean, but otherwise it makes a great modern Super Powers Penguin.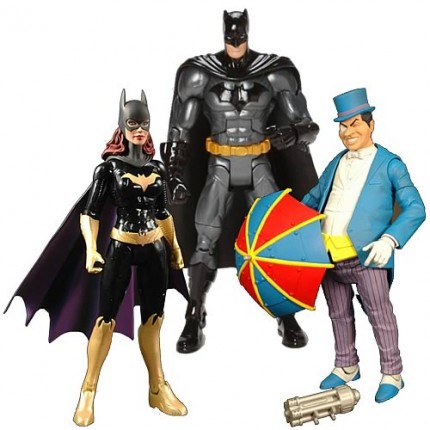 Batman and his greatest foes and allies through the ages! The legacy of the Dark Knight is captured in exquisite detail in this Batman Unlimited action figure line from Mattel. These 7-inch scale action figures draw inspiration from the editorial heritage of the comic-style brand, with each figure highly detailed and articulated for you Batman fans. Don't miss a single one! This Wave 1 case contains 6 individually packaged action figures (subject to change): Batgirl New 52, Penguin (Classic Comic), Batman New 52 Redeco.
Related articles