Affiliate Link – Star Wars Bossk Jumbo Kenner Action Figure
With everyone talking away about Star Wars Black 6-inch scale action figures lately it's easy to forget that Gentle Giant has a range of far, far cooler Star Wars action figures out there and doing quite well . . . but we're instantly reminded when we see that the Star Wars Bossk Jumbo Kenner Action Figure* is up for pre-orders. I sure hope this line performs well enough that we get all six of the Empire Strikes Back bounty hunters.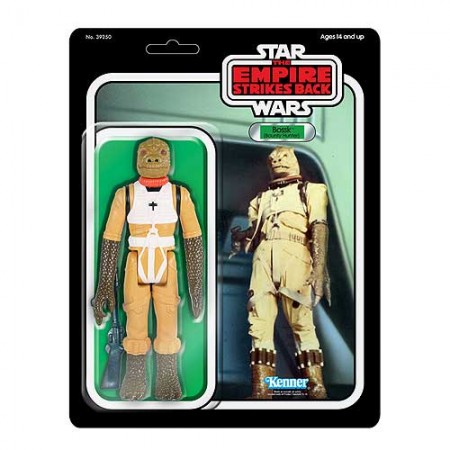 Just like they were when you were a kid, only bigger! Gentle Giant continues its line of vintage Star Wars action figure reproductions with the release of Bossk. Digitally scanned from mint 3 3/4-inch Kenner originals and reproduced in scale to the rest of the jumbo Kenner line, nothing has been overlooked for this Star Wars Bossk Jumbo Kenner Action Figure. Roto and injection molded of durable plastics, the fully articulated jumbo figure includes a faithfully reproduced blaster. And that's not all. This classic Kenner creation comes packaged on a 1980 Star Wars: Episode V – The Empire Strikes Back-inspired card featuring original artwork, in a re-sealable plastic outer clamshell to help protect and display!
Related articles