Affiliate Link: Star Wars Vintage Action Figures
Someone over at Hasbro's a genius, because the "vintage" Star Wars line has me more excited about Star Wars action figures than I've been in a long time. That nostalgia-based packaging does its job, and this upcoming Star Wars Action Figures Vintage Wave 3 Case* has a fun selection of figures. Admiral Ackbar, a figure I got as a mail-order toy before Jedi even hit theaters in 1983, looks as much fun today as he did back in the early eighties.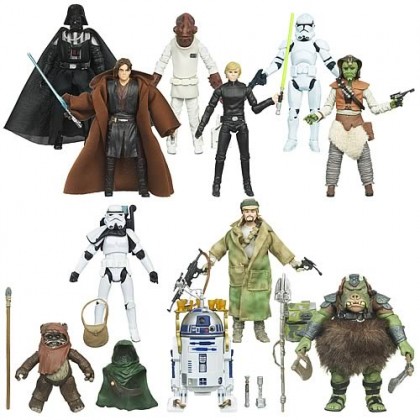 These 3 3/4-inch scale Star Wars action figures feature classic characters and retro packaging! Longtime fans of Star Wars are going to love this classic Kenner-style packaging, right down to the old-fashioned Kenner logo. And each Vintage Action Figure comes individually packaged with awesome accessories like blasters, lightsabers, and removable helmets. Don't miss this awesome assortment of Star Wars heroes, villains, scoundrels, and robots!
Related articles