Centipede Press Asks: "Do You Want Old Horror Comics?"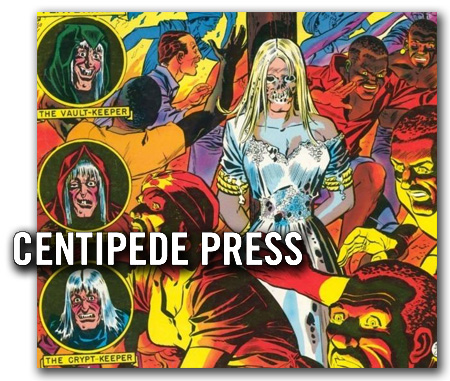 A few years ago I bought The Mammoth Book of Best Horror Comics*, a black and white collection of old horror comic books from the 1940s to today. And it's just one example of old horror comics being reprinted these days . . . and now Centipede Press is considering joining the reprint club. Their latest newsletter asks:
Old horror comics from the 1950s have been very popular in the last couple years. We all know about the EC reprints. PS Publishing is also doing a line of reprint horror comics. Should Centipede Press jump on the bandwagon here and try to reprint some of these?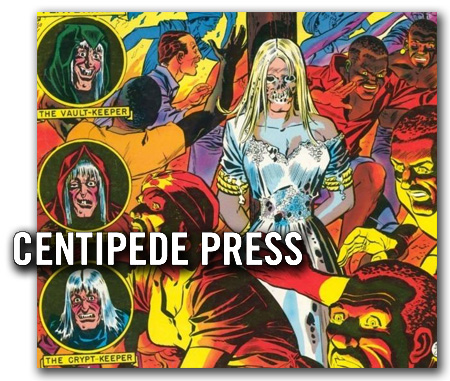 My answer is "YES!," if only because Centipede Press produces gorgeous books and I'd love to see what they do with reprints of old horror comics. I'm willing to bet the quality would be far superior to that of Mammoth Book of Best Horror Comics* and I'm certainly ready for some beautifully-printed and bound horror comics from the fifties.
Contact Centipede Press if you want to answer the question of whether or not they should reprint old horror comics.
Related articles