Choose Your Own Adventure Ad from 1985
Not even a full page, this 1985 Choose Your Own Adventure ad comes from the first issue of Marvel's Sectaurs comic book. You remember Sectaurs, right? A Coleco action figure series from 1985 that was one of many, many toylines all hoping to achieve a level of success comparable to Masters of the Universe, Transformers, and G.I. Joe, Sectaurs never did get big, but the toys are incredible and definitely worth exploration.
Check the fansector.com page for more info on the toyline.
Oh. I was supposed to be writing about Choose Your Own Adventure books, wasn't I? Sorry.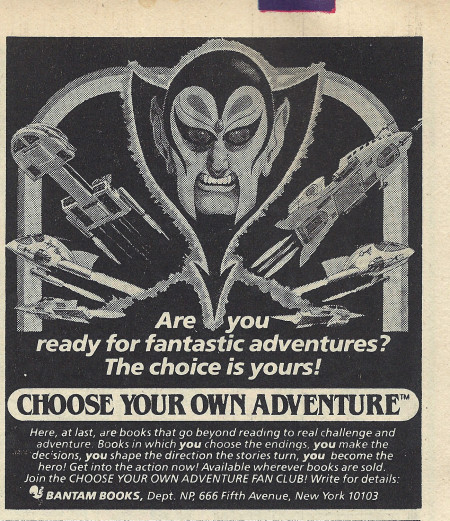 Related articles