Episode III – The Unlove for Star Wars Black Leia and Greedo Action Figures
Further documenting the peg warming status of the Star Wars Black series (Amazon.com search*) comes these two pics I shot in an Austin Target. Here we see four Princess Leia and three Greedo action figures . . . and not a single Han Solo or Boba Fett.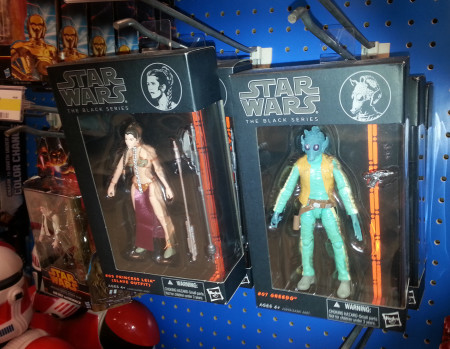 Now this isn't the first time I've run across these figures, but I can probably count on two hands the number of Han Solo and Boba Fett toys I've seen in stores . . . and that's only after traveling around the country and looking in various ToysRUs and Targets. Something about this line isn't working.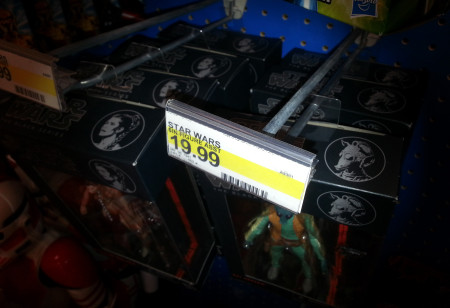 Hasbro, the quality of the toy has no value if you cannot figure out how to properly pack those cases with toys that sell! Please bring back Boba Fett in a wave immediately, help your retailers clear out the unwanted Leia and Greedo action figures, and save this line before the mass retailers grow tired of your peg warmers and ditch the entire line.
Related articles