Free Robo Force Comic at ToyFinity
The ToyFinity site has launched a new Robo Force comic that's completely free to read online. Written by John Kent and illustrated by Jerzy Drozd the story is just getting started so now's your chance to get in at the beginning. Start here.
Man, I never would have believed that the old Robo Force series from the eighties would stage a comeback today. Kinda makes me wonder what other eighties toy series is getting ready to smash out and start going for our wallets.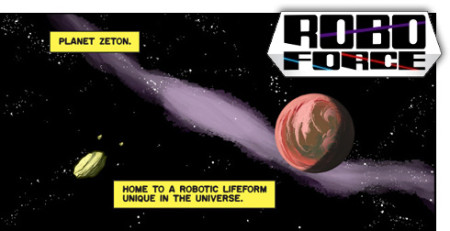 Related articles