Glyos Launch Scheduled for Sunday, March 29
The latest Glyos Transmission Web Log post promises us some fun this weekend. Dubbed "Bronze Age," the next wave of Glyos System action figures is shot in a pearlescent bronze-like plastic that looks fabulous. Great colors!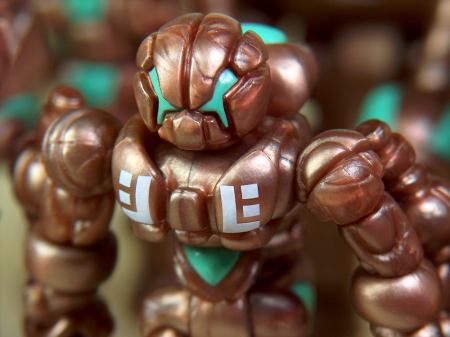 The announcement of new toys had me take a quick peek at the Onell Design webstore where I found that some toys from the previous launch are still available. If you're missing any of these I recommend grabbing them now; it's unlikely some of these will survive Sunday night's launch.
Related articles