Hasbro's 6-Inch Scale "Star Wars Black" Deluxe Action Figures
I love to poke fun at the Star Wars Black series (Amazon.com search*) distribution woes — including posting pics from Mexico — but ultimately I would like to see the line performing well at retail. After all, I need that 6-inch scale Star Wars Black Blue Snaggletooth!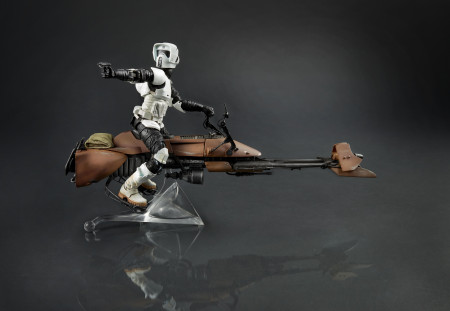 Well, Hasbro isn't quitting yet . . . as the announcement of the 6-inch Jabba and Speeder Bike with Scout Trooper proves. It's not a Landspeeder or Dewback sized to the Star Wars Black line, but that Speeder Bike is an acceptable step in the right direction . . . for now. Hasbro, you had better have a Landspeeder or Dewback ready for announcement at SDCC or else . . . well, or else nothing. But make one of them anyway, please.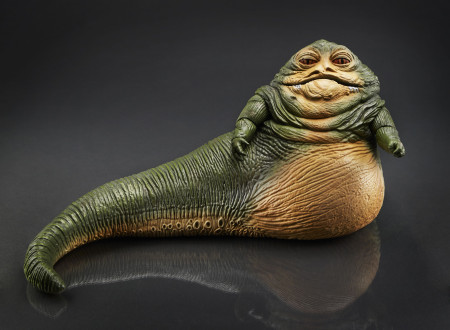 STAR WARS® THE BLACK SERIES 6-Inch Deluxe Action Figures
(Ages: 4 & up/ Approximate retail price: $39.99/ Available: Fall 2014)
The STAR WARS BLACK SERIES 6-inch Deluxe assortment takes STAR WARS action figures to the next level with the introduction of iconic in-scale vehicles and alien creatures, all featuring the incredibly accurate design and high level of articulation fans have come to expect from the STAR WARS BLACK SERIES. Each sold separately.
Related articles