iGear's Unofficial Transformers Brawn, Hench, Illustrated
While on vacation last week I created a few digital illustrations as a way to relax. Today I'm sharing this illustration of iGear's Mini-Warrior Hench (review here), an unofficial update to the 1984 Transformers Brawn.
With this image I tried using a heavier weight line for the outer edges of the illustration. Any thoughts on whether or not the heavier line helped or hurt the final image?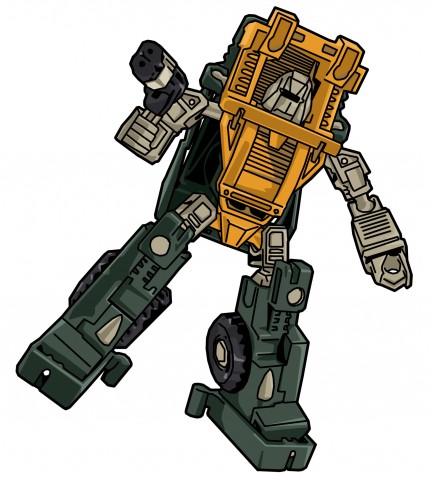 The basis for this illustration came from the blog, Staying in the Box, which I am suggesting you look at if you're at all interested in classic Transformers toys. And don't miss the Brawn post at the site where you can see the 1984 Brawn, the 2009 Brawn, and Hench all together.
Related articles