Imperial "Robots, Lasers, & Galaxies" Toys Lot on eBay
If you've never heard of the Imperial Toy Corporation's Robots, Lasers, & Galaxies action figure line of the eighties then you're in for a treat today. One of the lines created to capitalize on the success of Masters of the Universe in the eighties, these action figures have amazing artwork . . . but aren't the best of toys. Retrojunk has a fantastic MOTU article that touches on the Imperial lines, and 2 Warps to Neptune post shares pics of the Robots, Lasers, & Galaxies action figures.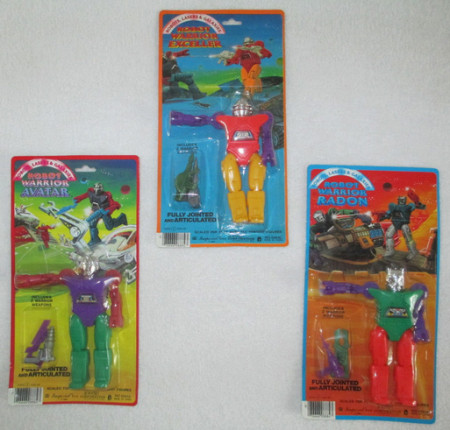 And if you've ever wanted these action figures then today's your lucky day! This lot of three on eBay has zero bids at the moment, but with almost six days to go I suspect someone will jump on these toys. There are a few other eBay auctions for these toys at the moment, but this particular auction is the single-best deal on eBay right now.
Good luck!
Related articles