Kenner's 1998 Star Wars Expanded Universe Action Figures in ToyFare Magazine
I continue to assemble pages for my upcoming book about the 1998 Star Wars Expanded Universe action figures and vehicles by Kenner (Amazon.com search*) and as research I am digging out as many old articles as I can find. Many of the magazine articles from 1998 that deal with this subline of Star Wars action figures is more about teasers and press images than concrete info . . . but that's okay with me since it's fun to remember how the toy magazines of the time operated.
This particular issue of ToyFare (from September, 1998) is pretty battered, with the pages all twisted and distorted in weird ways. That led to a rough section in the scan, but there's enough info there that it's all still readable. Not perfect, but definitely readable.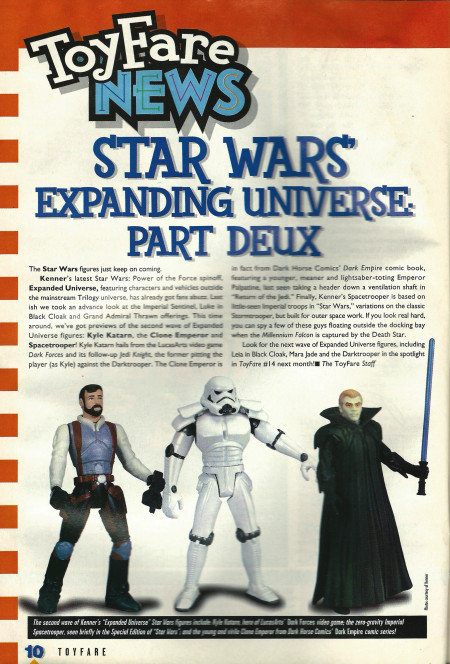 Related articles