Kickstarter – Skeletor Wants You to Support cereal:geek
The cereal:geek issue two project at Kickstarter is in need of support if it's going to succeed. With less than three weeks until the project closes the magazine is under the 50% mark, but they are getting some help from Skeletor as this promo image shows.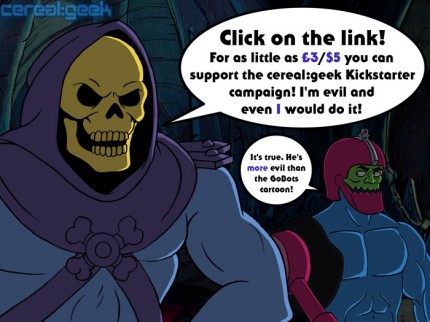 Issue two was originally published in the second quarter of 2007 and has been out of print ever since. As only 1000 copies were originally printed it is incredibly hard to obtain. So here I am, seeing if Kickstarter is a viable means to see if there is a demand for issue two…and maybe at the same time introduce some new people to the world of cereal:geek!
Related articles