"Mattel hopes new chairman is 'He-Man' to the rescue" in 1987
If you've read Toy Monster* and Mastering the Universe* then you're well aware of the troubles Mattel faced in 1987. A dramatic drop in sales of the Masters of the Universe toys left the company battered and shaken, and it was the hard work of John Amerman that helped Mattel get through the difficulty of watching a popular toy line crater.
For a snapshot look at the Mattel challenges of 1987, there's this May 1987 newspaper article in which we're introduced to Amerman and Mattel. Looking at history through the newspaper lens is always fun; this article, for example, points to Captain Power is described as "one of Mattel's newest toys and one of the few that toy experts consider promising." Almost three decades later we can say "nope," but at the time Mattel was hoping Captain Power would help make up for the death of He-Man at retail. Fantastic article and one you've gotta read!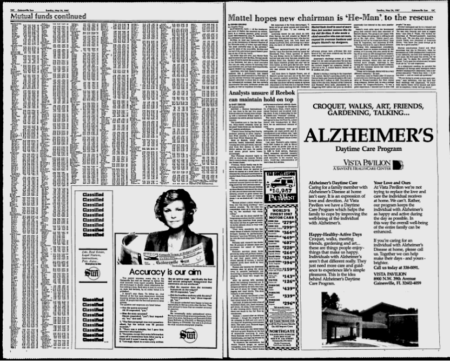 Related articles