Review – Hot Wheels Atari "Centipede"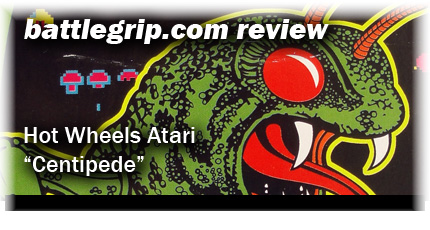 Hot Wheels Atari (Amazon.com search*) toy cars are, as you already know, a great thing for everyone who loves classic arcade games. The "Centipede" car shown here is just one of six different designs in the series and as with all of the special Hot Wheels cars the tampo printing, manufacturing, and overall presentation are incredible.
Mattel really knows how to do Hot Wheels toy cars right.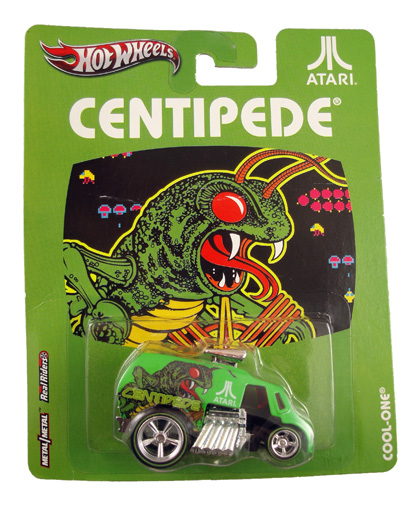 Cool-One
The Hot Wheels wiki shows us that this design, the Cool-One, has been released over a dozen times so it's no surprise that Mattel has this car design nailed and didn't do anything except create an awesome new toy car with classic arcade art on the sides. And the amount of surface area on the car really helps show off the game art on the sides and a representation of gameplay on the roof. An awesome choice for an awesome idea.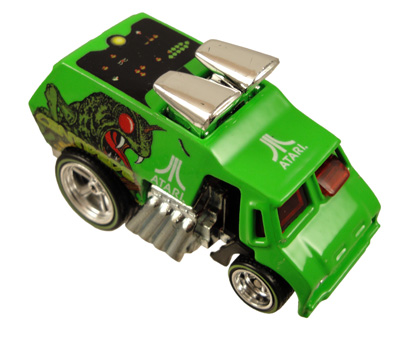 Closing Thoughts
You either want the Hot Wheels Atari (Amazon.com search*) toy cars or you don't, and no amount of my bashing at keys will change your mind. So instead I'll just let the fact that these exist and the photos shown here do all of the work I would normally do.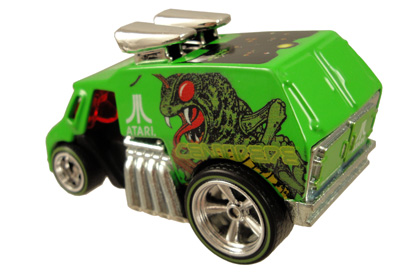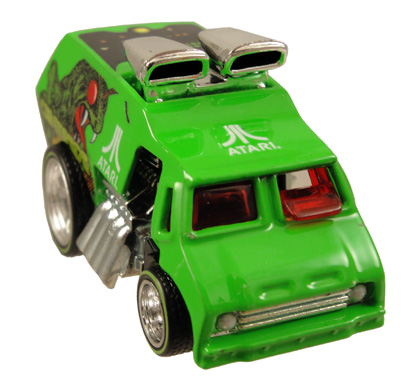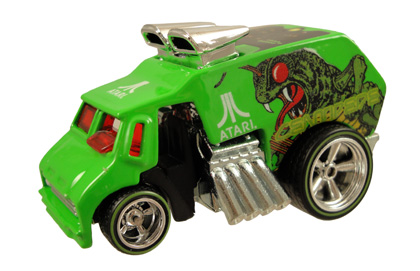 ---
Philip Reed is now heading back to the store to search for the Tempest car.