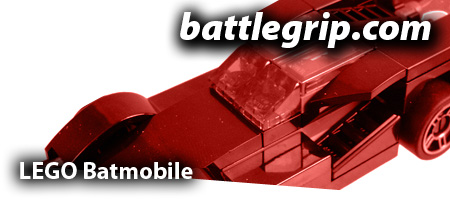 Over this last Christmas there were these cool LEGO Batmobile toys for sale at Target in their holiday section, and I could think of no better way to celebrate warm days than by opening a Christmas toy. Yeah, that makes no sense at all. But hey, at least we get to see photos of a LEGO Batmobile! Sit back and enjoy the show.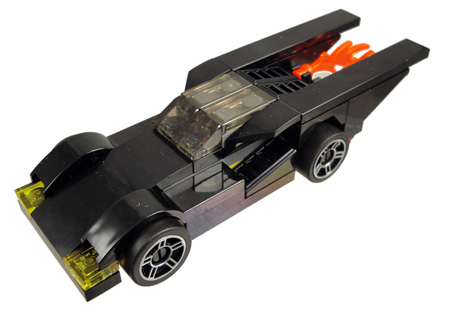 Fast Assembly
One really nice thing about the small LEGO bagged sets is how quick they assemble. I sat on the couch and had this completely assembled in about ten minutes, and that was while watching Always Sunny in Philadelphia and laughing at very bad things. And as a LEGO set it went together perfectly; the only thing that would have made this LEGO Batmobile more fun would have been if it were a larger set and actually had a Batman Minifig.
Rolls Great!
It may not be as fast as the various Hot Wheels Batmobiles on the shelf, but the wheels on this LEGO Batmobile spin wonderfully and the toy races nicely across the floor. And considering the low price — these were under $5 at Target over Christmas — the car was a great buy for its size and the low complexity of the design. And yes, those are rubber tires on the Batmobile.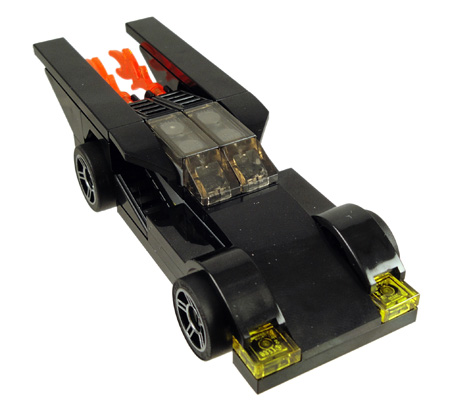 Closing Thoughts
Inexpensive, quick to assemble, looks great . . . what's not to love about this LEGO Batmobile toy? Well, I suppose the one thing really not to love is that it's so neat I kinda wish I had a larger LEGO Batmobile toy. But I need to resist the LEGO call and leave those for Gina to play with on occasion. I'm afraid I would be buried in LEGO toys if I didn't take care to simply ignore them all. They are too neat for me to be allowed to touch them.