Review – Matchbox Sky Busters A-10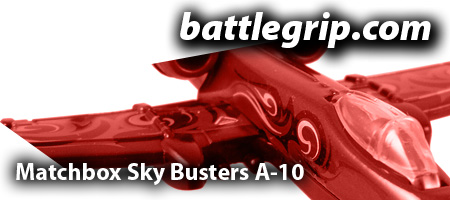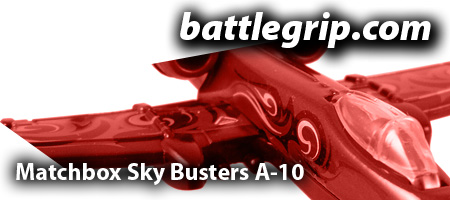 It's time to look at another Matchbox Sky Busters toy plane (Amazon.com search*), but since this is simply a repaint of the A-10 I reviewed last year I'll be cheating a bit and letting the photos do all of the real work.
Don't everyone applaud at once. Geesh, you'd think I ramble on too much or something.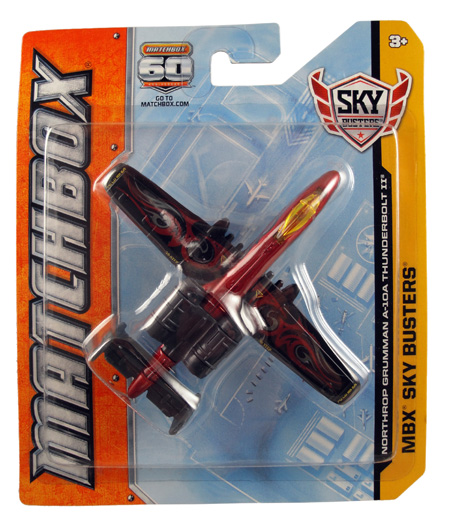 Seriously, the Photos Have Got This!
All I'll say is that I'm a sucker for a cool repaint and that this Matchbox Sky Busters A-10 is one hell of a cool repaint. The colors are great and I love the new wing tampos; this may not be strictly military in design, but it looks pretty sweet.
I have got to find some good display stands for these toy planes.