Six Million Dollar Man "Instant Replay" Comic Ad
It looks like Kenner invested heavily in comic book advertising in the seventies because out of the same comic where we found the last Six Million Dollar Man ad that I shared we find this incredible work of art.
Remember, kids, that this ad comes from before the time that we could watch anything at any moment we wanted. After decades of VCRs, digital recorders, and video on demand it may be tough to imagine a time when you watched a TV show only at a specific time, but that's really how things once were. Seriously! It was like caveman times or something.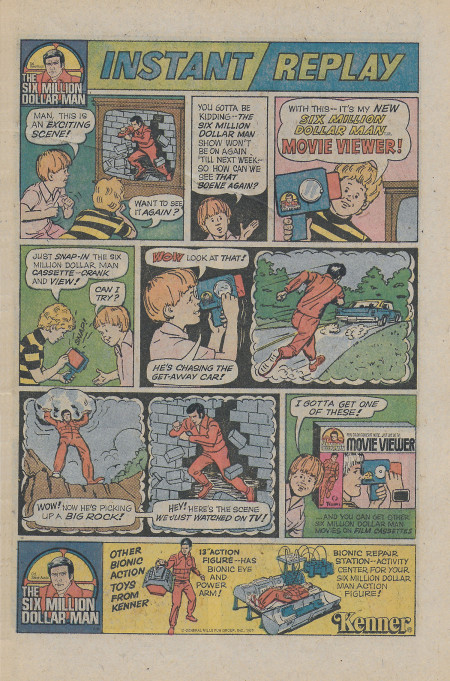 Related articles