Spotted Online – Adventure Kartel Junglevet Review at Rad Toy Review
I know that I just mentioned this action figure yesterday (posted here) but in my search for information on the Adventure Kartel series (Amazon.com search*) 12-inch scale Junglevet I found another review that just had to be shared with all of you.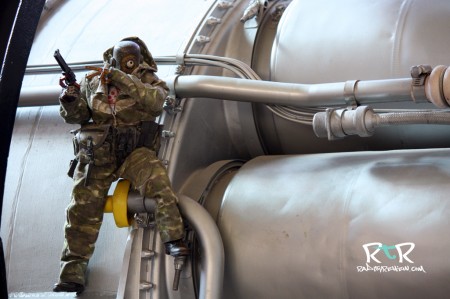 The Rad Toy Review post has tons of great pics taken at the Pearl Harbor onboard a battleship and, as you can see in the above pic, the setting is great for action figure photography. Even if you don't read a single word on the page you should check this review and just stare at the pics.
And yes, I will be grabbing a Junglevet.
Related articles