Spotted Online – Masters of the Universe Artist Rudy Obrero Interviewed by Poe Ghostal
I've mentioned many times in the past how amazing the eighties Masters of the Universe packaging artwork is, and now I see Poe Ghostal has interviewed one of the original artists, Rudy Obrero, and there's even a short tour of Rudy's studio in the poeghostal.com interview.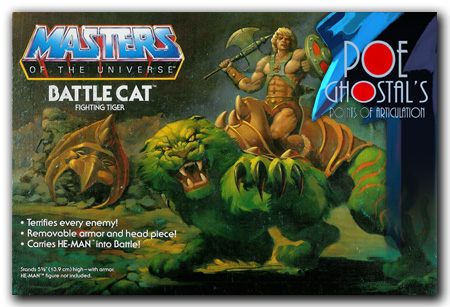 At the beginning it was just me and Mark on this stuff. I did the Battle Cat package, the one with Battle Cat without the mask; that was my first package [for MOTU]. The Wind Raider was next, the Battle Ram, Castle Grayskull, Screeech and Zoar, Attak Trak…I think I did ten boxes for them.
Related articles