Spotted Online – Mattel's Big Jim Sports Camper and Rescue Rig Pics
Found in the 8 Inches of Cool group on Flickr, the Big Jim pics by atjoe1972 really show someone having a lot of fun with the old Mattel toys of the seventies. If you're unfamiliar with Big Jim the basics boil down to:
Mattel had to find the G.I. Joe Adventure Team in the seventies so they devised Big Jim, a toy series that featured more sports and rescue than it did action and adventure.
Great places to find out about Big Jim include the book I always turn to, G.I. Joe and Other Backyard Heroes*, this page at Toys You Had, and the entire big-jim.eu website. As always, what you spend on eBay after looking at pics online is in no way my fault.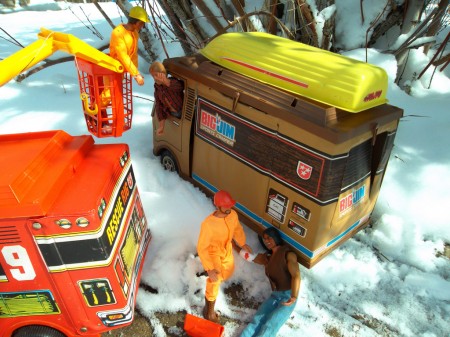 Related articles