Spotted Online – More Cy-Chop Bashing
Poor Cy-Chop. This Masters of the Universe Classics action figure just can't get any love, can he? Today at Poe's site there's a Cy-Chop review by Doc Thomas and this might be the harshest review of the toy that I've read so far. Okay, I clearly need to pop open Cy-Chop ASAP and review him; I personally think the design looks neat and maybe once I open the figure I'll understand why he's so unloved.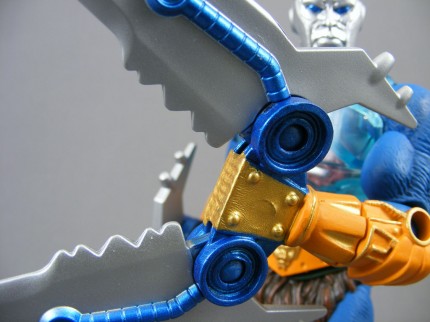 Overall, Cy-Chop is a completely bizarre action figure. As much as I like him in concept and his big ridiculous blades, his strange slapped-together sculpt and awful paint don't hold up to close examination.
Related articles