Spotted Online – More Mattel Stupidity
What the hell is Mattel thinking? A Masters of the Universe art book is an awesome idea but limited to a run of 1,000 copies? This has got to be another attempt to make me unhappy with their decisions. And a SDCC exclusive? Great. Thanks, Mattel.
They could at least produce a larger run without the ribbon.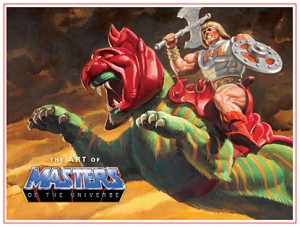 Details at mattycollector.com. I doubt I have any chance of getting this book, which sucks since it sounds fun.