Spotted Online – Transformers: Fall of Cybertron Ratbat and Frenzy Reviewed at Pax Cybertron
I reviewed the Fall of Cybertron Soundwave last week (review here) and wasn't the friendliest to the toy, but that doesn't stop me from loving the new Ratbat data disc or the fact that Hasbro put some effort into giving Soundwave his minions.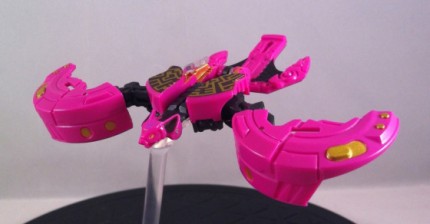 Click through to this review at Pax Cybertron for a look at the Ratbat and Frenzy two-pack. How awesome is it that 26 years after their first joint release Hasbro produced a new Ratbat/Frenzy two-pack? Anyway, take a look at the review and don't miss the video for an idea of the auto-transformation feature of these new data discs.
Related articles