Spotted Online – Vangelus' Callgrim Custom Corps Photos
As you know, I posted my Callgrim Custom Corps Grimwave review last month (review here) and more photos just a week ago (additional pics here). Awesome action figure, and I really need to get the review for the other Callgrim Custom Corps figure that I got online for everyone to see.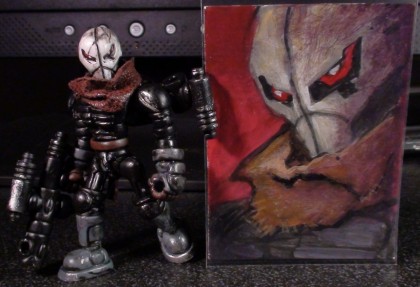 But while you wait for me to get another review online I suggest you visit this post at Vangelus' site for a look at the two customs he got. Fantastic works! Man, I hope Jesse gets a new Callgrim Custom Corps launched in the spring because if he doesn't I may have to trap him in a room and force him to build me a couple more custom action figures.