Star Wars Expanded Universe Action Figures in the Hasbro Pre-Toy Fair 1999 Catalog
Another wonderful resource for my Universe Expanded book (Kickstarter page) has reached me: Check out this page from Hasbro's 1999 Pre-Toy Fair catalog. Scanning the wire-bound page was a bit of a challenge, but after scanning it in two parts and reassembling the pieces in Photoshop I managed to get the entire page into a useable form.
The product description in the catalog is fabulous:
"Each Expanded Universe figure comes with an all new 3-D diorama package that folds out to create awesome play pattern and collectibility!"
My new book project is getting down to the final two days, so any of you who wanted to get these books in hardcover still have a chance to join us. And remember, the more support we get the more pages go into the books!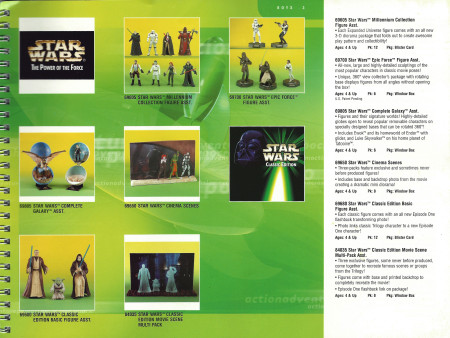 Related articles