ThunderCats Minimates up for Pre-Order at ActionFigureXPress
In addition to the free Battle Beasts at San Diego Comic Con (mentioned here) the team at Diamond Select Toys also has new ThunderCats Minimates . . . and ActionFigureXpress is taking pre-orders now. These are for pickup at the convention only, so if you won't be at San Diego Comic Con in a few weeks then you'll either need someone to buy the toys at the show for you or you'll have to wait for any remainders to go up for sale online. With a limit of 3,000 units I don't expect these will sellout at the show.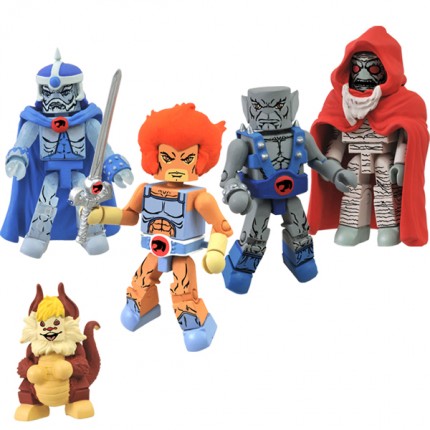 Lion-O comes complete with alternate head, 2 versions of the Sword of Omens (both short and long version), and removable Claw Glove which can also attach to his left hip; Panthro comes with his nunchucks; Mumm-Ra comes with his staff. THUNDERCATS, Ho! Includes a bonus Snarf Minimate PVC Figure!
Related articles