Woah! An accidental encounter this morning reminded me of the old Tonka Play People action figure line. The Fisher-Price Adventure People see fpclub.org) get quite a bit of mention here and there, but I had completely forgotten that Tonka also had an action figure series when I was much younger.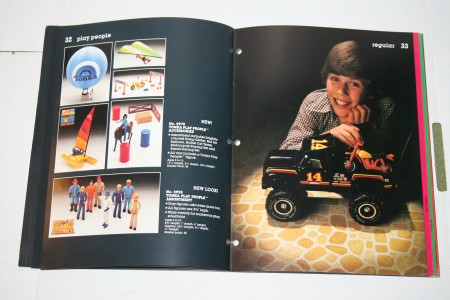 Over at Parry Game Preserve you can find the 1981 Tonka catalog, and inside there are several pages of Play People action figures, vehicles, and accessories.
I'm having a tough time finding any hard info on this line, but according to mightytonka.com the Play People series started in 1978.
Two more Play People bits of fun are these ads. This first is from 1981, the second is a newspaper ad from 1978 (December 6, 1978).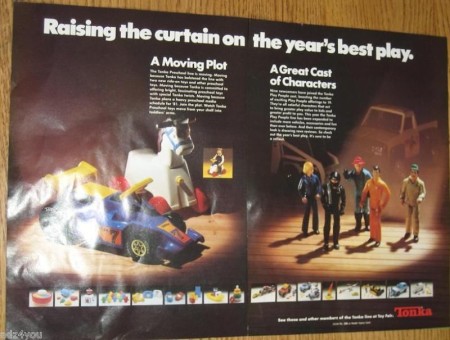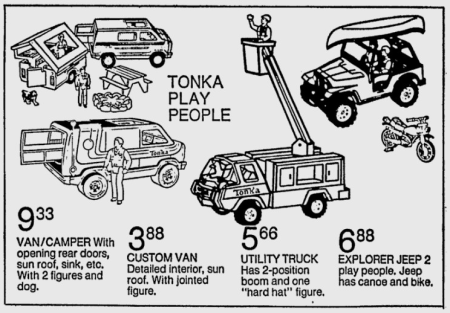 Related articles