Tonka's "Steel Monsters Bomber" Battery-Powered Jeep
Your best view of the Bomber jeep from Tonka's Steel Monsters toyline is in the Tonka 1987 product catalog, and after getting a look at this 1986 ad block for the toy I think you'll want to know more about the line. Mad Max-inspired, the Steel Monsters vehicles and action figures are toys I continue to think "I should get those," but the size and price keeps scaring me away.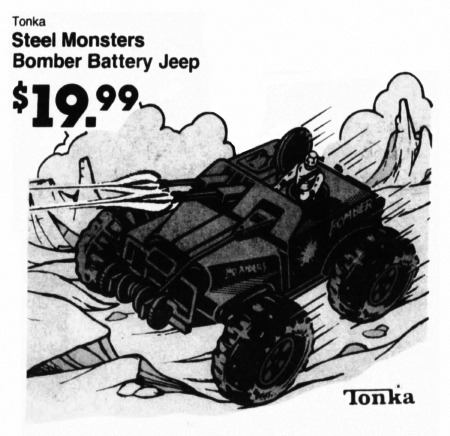 The above ad block comes from the same advertisement where we found yesterday's Cobra Night Raven ad.