Transformers Exodus Sequel in the Works?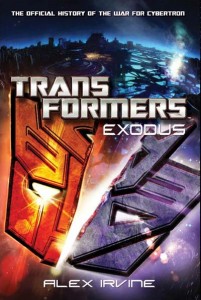 In this interview author Alex Irvine says:
According to their reference bible, there's a place called the Hub. The Space Bridges are going to be very important to the second book…and they led to some unexpected places…
Second book? Awesome! Transformers Exodus* was a very fun read (I still owe you guys a review) and I'm happy to hear that there will be a second book.
Read the review, and then read the book if you haven't already. And if you have read the book then you can always do like I'm planning to do and reread it.