Transforming Expectations Update: Book Proofs!!!
The sequel to Transforming Collections* — my first book about third party Transformers toys — is even closer to the finish line as of this morning. I've now finished reviewing all of the physical proofs and once another round of proofing is completed (the cover and four pages need corrections) the book should move to the final stage of printing and binding.
I snapped some photos of the proof pages to share with you guys. The colors are weird in these photos — I blame the overhead lighting in the dining room — but the actual proofs are looking really nice. Just three or four more weeks and the finished books will be here and start shipping. It's gonna be awesome to finally have the new hardcover book shipped out to all of the project backers.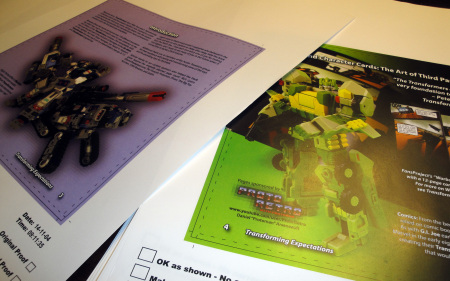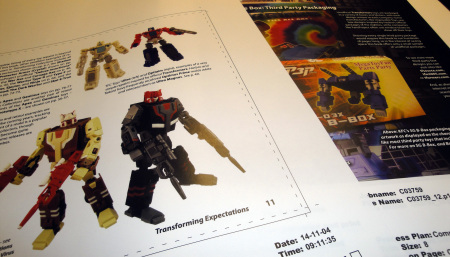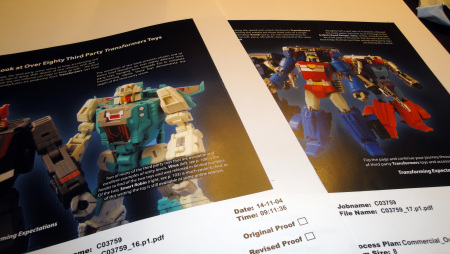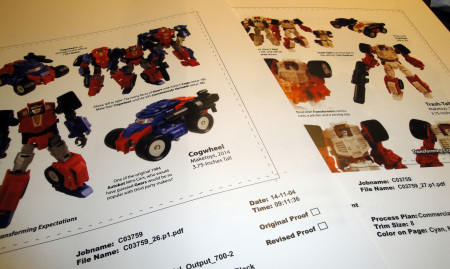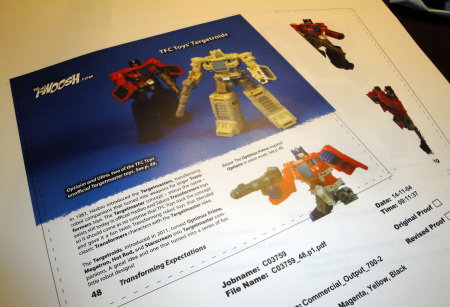 Related articles