Turning a Small Closet Into an Office and Photography Station
Over the last three or four weekends we have been working on a small project at home. One of the closets in the house was stocked with bookshelves and books, and after looking it all over Gina and I decided to gut the closet completely and create a new space where I can take pictures.
More photos of the project are posted at Flickr.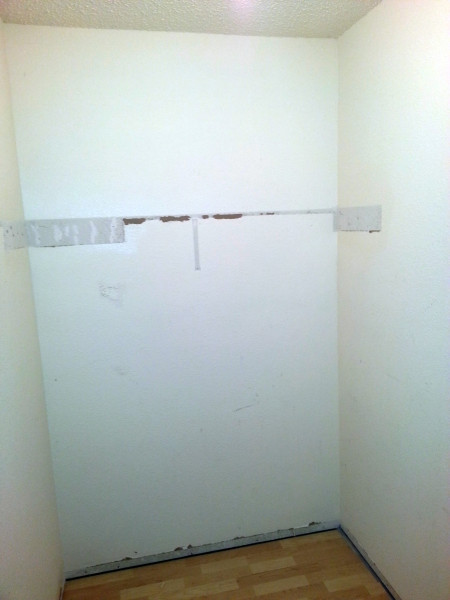 Gut and Electric.
The first thing we did after emptying the closet was to add in electrical outlets. We contracted a local handyman through Craigslist, and later that afternoon the electric was run and the closet now had two outlets. Absolutely vital if the closet was going to work as a photography station and little office.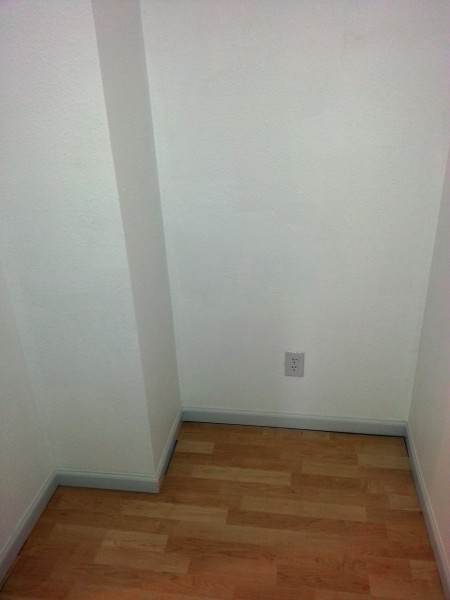 Paint and Baseboards
We wanted the room to look good, so after the electric was ready we painted the entire room a bright white and then added in baseboards. This gave the room a finished look and made it look a lot less like a closet.
Shelves and Desk
Once the paint and baseboards were in place it was time to stock the new office space. We've had the desk for years, and Gina rightfully pointed out that it would be far more useful here than where it has been sitting in the garage. A run to Ikea stocked us with shelves, and a couple of days of assembly had all of the shelves in place and ready.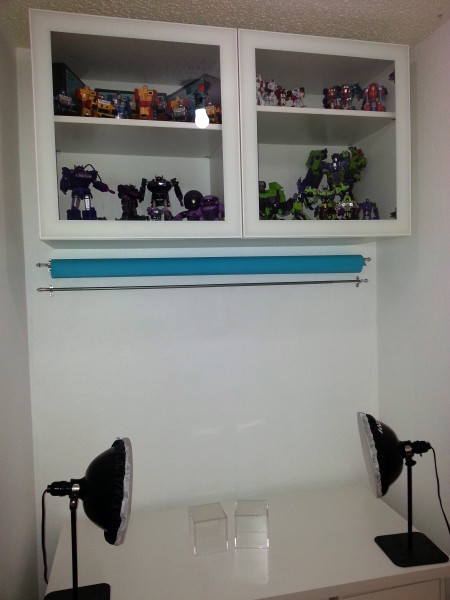 Photography Station
I couldn't have run across that Fadeless Art Paper* at a better time than I did. Using a curtain rod we mounted the paper above the Ikea desktop, leaving it so the paper can be removed and swapped for a new roll as necessary. I need to order another roll because we mounted two rods above the photostation surface so I can switch quickly between colors.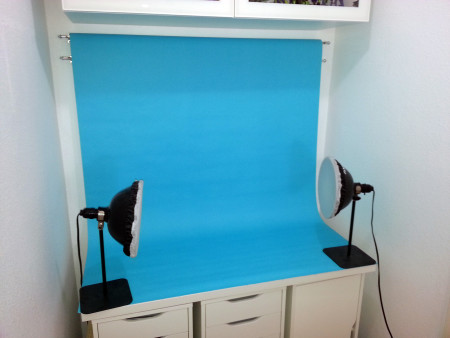 Not Quite Ready
Things are working great, but to make this truly perfect I need to grab a few reflectors or a couple of additional photo lights. The room is overall one giant replacement for my light tent, but after a few tests I can see where getting whiter and more light on the surface will improve things. But that's a project for next month . . .