Transforming Collections Proof Pages
I've now reviewed and approved all of the page samples for Transforming Collections. I could easily go back and reshoot every single photo — the images are just slightly darker than I wanted them — but realistically the shots look great and I am sure the book will be well-received once it reaches all of the backers. "Perfect is the enemy of done," as they say, so rather than continue to stress and strive for perfection — which will never happen — I'll instead satisfy myself with the knowledge that these photos are superior to those in several toy guides I own.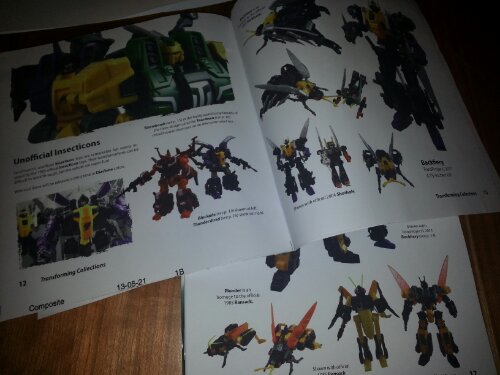 Click through for more shots of the proofing pages. The pages arrived in two versions — one for page sequencing and general look, the second for color quality — and what's shown here are photos of both types of proofs. I'm shipping the proofs back to the printer now; we can expect the final books to ship the end of June.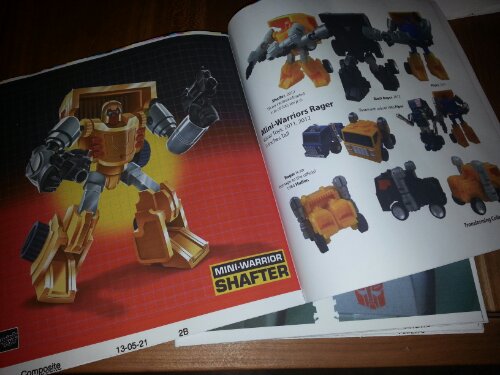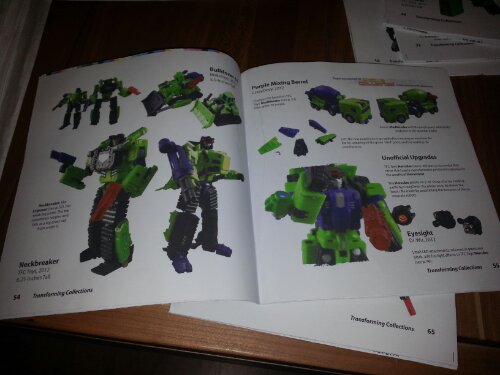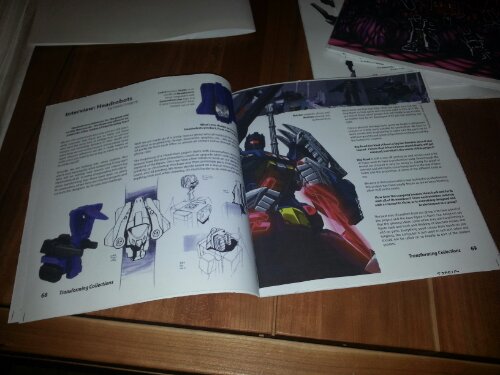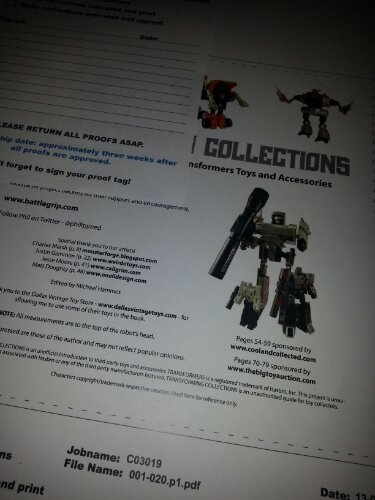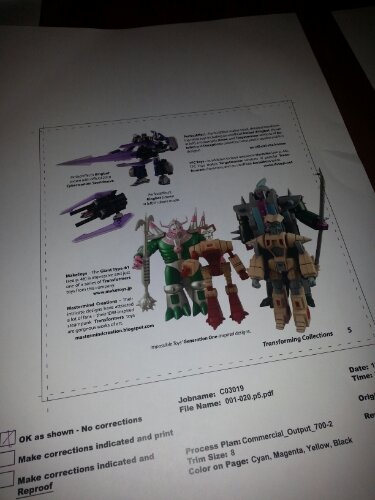 Related articles