Spy Monkey Creations' Armory Releases Today
The Glyos System (Onell Design) compatible weapons sets from Spy Monkey Creations (blog) are set for release today at noon pacific time. Priced at $20/set, these new weapons — often shown with Masters of the Universe Classics action figures — may be cool on their own, but it's their potential as new building bits that has me most excited about the upcoming release.
See this post at Spy Monkey Creations for release details and info on the weapons, but for the real fun take a look at the Glyos Transmission Web Log. Matt Doughty has constructed robots and insectoid designs using the various Spy Monkey Creations parts and his designs clearly give all of us a lot of great ideas.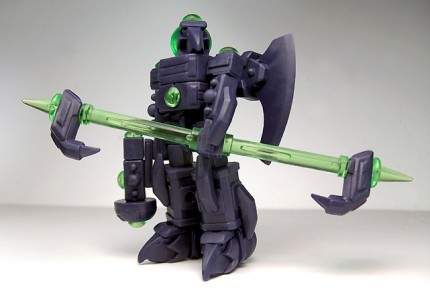 Related articles