Star Wars: X-Wing Miniatures Game at New York Toy Fair
I haven't had much time at all for fun at New York Toy Fair this year, but with the Fantasy Flight Games booth directly across from ours I have had plenty of opportunities to chat with Brian about the Star Wars: X-Wing Miniatures Game* and all of the upcoming ships. And the ships are looking incredible! Click through for 14 pics I posted to this Flickr set and marvel at the Millennium Falcon, Slave I, and even the existing ships which are all amazing. And more are on the way!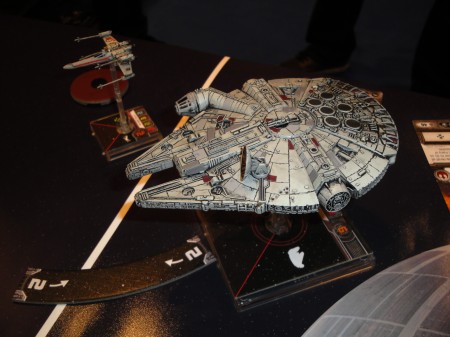 All of the expansion ships for the game (Amazon.com search*) are absolutely stunning in person and I could easily see the Millennium Falcon and Slave I ships finding themselves into the hand of a collector who never once plays the game.
Related articles